Coin End Table with Hairpin Legs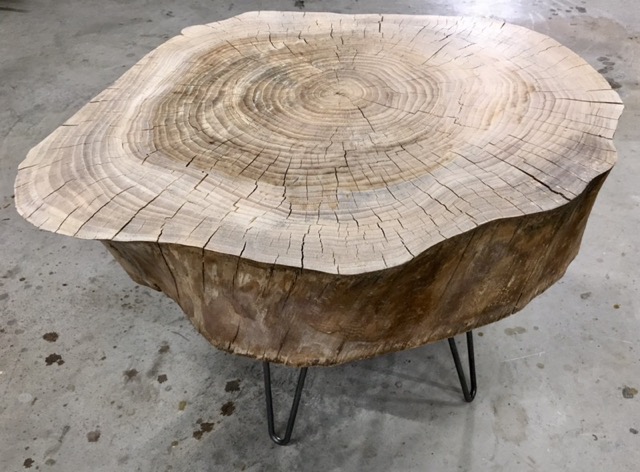 Coin End Table with Hairpin Legs
This one of a kind stunning "coin" top end table makes a beautiful statement to many decor styles. The hairpin legs are modern while the hefty cross cut slab gives a definite natural element. The color of the aged elm is completely natural and unchanged. It almost has a leather richness to its tone. The top is smooth and pleasing to the touch.
sold out
Slab is 7 inches thick
The top is not a perfect round. It is 30 inch diameter at its biggest part one direction and 27 inch diameter in the other direction. It is 19 inches high. It is Elm and a taupe/ beige yummy color.